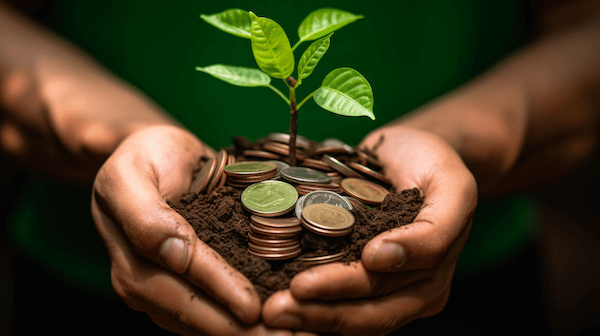 Introduction
Welcome to the fourth installment of our blog series on achieving financial zen. In this post, we will demystify the concept of compound interest, a fundamental principle in finance that plays a significant role in wealth accumulation. Understanding compound interest and harnessing its power can significantly impact your financial journey.
Understanding Compound Interest
Compound interest is the interest calculated on the initial principal, which also includes all of the accumulated interest from previous periods on a deposit or loan. In simpler terms, it's 'interest on interest.' To understand the power of compound interest, consider this example. If you invest $1,000 at an annual interest rate of 5%, after one year, you'll earn $50 in interest. If you leave the money and the interest earned in the account, the next year you'll earn interest on $1,050, not just your original $1,000. This means you'll earn $52.50 in interest during the second year. Over time, this additional interest can make a big difference in the growth of your investment.
The Magic of Compounding
The magic of compound interest comes from the compounding effect, which can significantly increase the growth of your investments, especially over a long period. The longer your money is invested, the more time it has to grow. This is why it's often said that when it comes to investing, 'time is more valuable than money.' The key factors that determine how much compound interest you will earn are the interest rate, the frequency of compounding, and the length of time the money is invested or borrowed. Generally, the higher the interest rate, the more frequently the interest is compounded, and the longer the time frame, the more compound interest will be accrued.
Harnessing the Power of Compound Interest
Understanding compound interest is one thing, but how can you harness its power? Here are a few strategies:
1. Start Early: The sooner you start investing, the more time compound interest has to work in your favor. Even small amounts can grow significantly over time.
2. Regularly Invest: Consistently adding to your investments can help compound interest work even harder. This is the principle behind retirement accounts like 401(k)s, where regular contributions can grow into substantial retirement savings.
3. Reinvest Your Earnings: By reinvesting your interest earnings, you're essentially adding to your principal, which then earns more interest. This cycle of earning interest on interest can lead to exponential growth over time.
4. Patience is Key: Compound interest is a long-term game. It might not seem like much in the early years, but given enough time, your investment can grow substantially.
In conclusion, compound interest is a powerful tool in the world of finance and investing. By understanding how it works and harnessing its power, you can significantly enhance your wealth accumulation journey. Remember, every bit of interest counts, and over time, it can add up to a substantial amount. So start investing early, invest regularly, reinvest your earnings, and be patient. Your future self will thank you.
Stay tuned for more posts in this series as we continue to explore the path to financial zen.